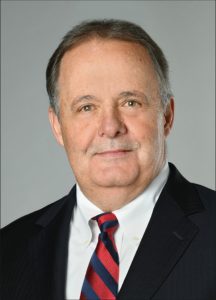 Our mission is to protect the health and welfare of the world where we live, work and play from pests. We must remain committed to that mission and be a company where our employees feel safe and are treated fairly.
When organizations are diverse, equitable and inclusive, they have higher levels
of satisfaction and engagement, stronger staff retention, higher productivity, and a heightened sense of belonging. There is a growing recognition that for workplace inclusion to be successful, it must be a top-to-bottom business strategy and not just an HR program or initiative. I, alongside our top leadership, are committed to continuing to support this as a key company strategy.
Diversity, Equity and Inclusion are no longer about compliance, quotas or check-the box activities: instead it is about taking down barriers that stand between our company and vital sources of scarce talent. It is about bringing to bear the full power of diverse, personal experiences and perspectives to understand customers, create value and support innovation. Simply put, it is the right thing to do.
Our goal is to create organizational change focusing on inclusion for all. We must strive for inclusivity, diversity, acceptance and tolerance, and we must support each other on this journey every step of the way.
John Wilson
Vice Chairman
Workplace Inclusion 2023 – Five Strategic Focus Areas
Focus Area 1: Training & Education: Implement a curriculum of diversity training that includes both required and elective training opportunities for managers and non-managers.
Focus Area 2: Talent Acquisition & Career Development: Ensure talent acquisition and career development practices consistently provide equal opportunity and strive to close representation gaps at all levels. 
Focus Area 3: Policies & Programs: Review and evaluate current policies and processes across all Brands to be more consistent and more inclusive. 
Focus Area 4: Communication: Develop compelling messaging and opportunities for dialogue that promote transparency so employees understand and embrace our Workplace Inclusion strategy. Feature current employees in videos, articles, and Lunch & Learns to share their stories to promote the rich diversity that already exists in our workforce.
Focus Area 5: Employee Resource Groups (ERG): Establish up to 3 ERGs in year one which are volunteer, employee-led groups, inclusive to all and aimed to foster a diverse, inclusive workplace aligned with the organizations' Inclusion strategy. The three groups are 1) Women, 2) Veterans, and 3) Multi-generational (MERG).
Employee News
Rollins employees can visit RollinsONE to reference internal resources and updates. For any questions regarding workplace inclusion, please contact workplaceinclusion@rollins.com.